The most professional freediving school in Israel! we teach under the highset standart of AIDA & Apnea International organization! 
We understand & teach freediving as a sport and as Art that combain physical & mental challenge! We give emphasis on correct breathing and relaxation, body & mind together!
We provide courses & training for all levels from beginners to advance. 
October
13/14/15 – Basic course
17/18/19 – Basic course
24/25/26 – Basic course
November:
7/8/9 – Basic course
21/22/23 – Full
28/29/30 – Basic course
December:
Advanced course 3-7
Yoga & Freediving is a natural composition . body & mind working together to reach balance.
The most ancient knowledge about breathing & breath hold is in the Yoga sutras which is thousend years old.
Pranayama – yogic breathing. Asana – posture. Shavasana – relaxation. Pratyhara – withdroll of the senses 


 free2be depth competition was amazing on 27/29 of august! 2 new national record men & woman. for Alon rivkind 93m CWT constant weight with monofin  & Yuval bracha 34m CNF constant weight without fins !!!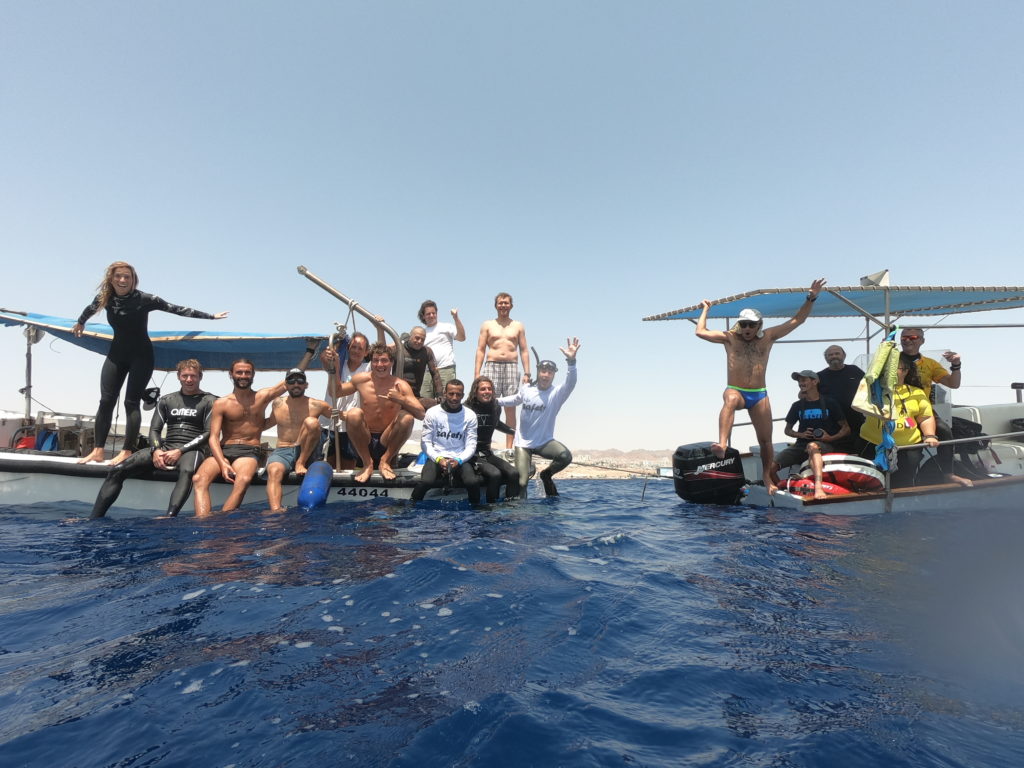 For more details, please fill out the form