Training
Practice Makes Perfect!
Personal freediving training – up to 3 divers, for fun, refreshing, enhancing capacity and polishing techniques. The training is customized according to the experience level of the diver.
Prices
Daily Price –  NIS 500  (2 entries of 90 minutes each).
Single Entry Price – NIS 275.
The training includes a briefing, diving gear, drawing conclusions and setting goals. Optional underwater video recording (extra payment).
DepthTtraining 
Customized for divers who wishes to dive deeper then 40 meters without compromising safety measures.
A medical doctor approval is requested.
Free Diving Style Specialty
The basic freediving style is Constant Weight with Bi-Fins.
Other known styles are: Free Immersion, Constant Weight w/out Fins (unassisted) and diving with a Monofin.
New diving style requires re-learning technique of movement in the water.
Internship is divided into theoretical and practical lesson.
Competitive Diver
The course is for freedivers who want to compete in freediving competitions. The course is designed to make the student aware of all the competitive rules and how to apply them.
Free diving competition is an excellent opportunity to experience diving in a different light.
The course include: 1 theory session,1 pool session and 1 diving session.
Prerequisites: completing basic course(or equivalent), Age: 18.
Course duration:  1day.
Price: NIS 500.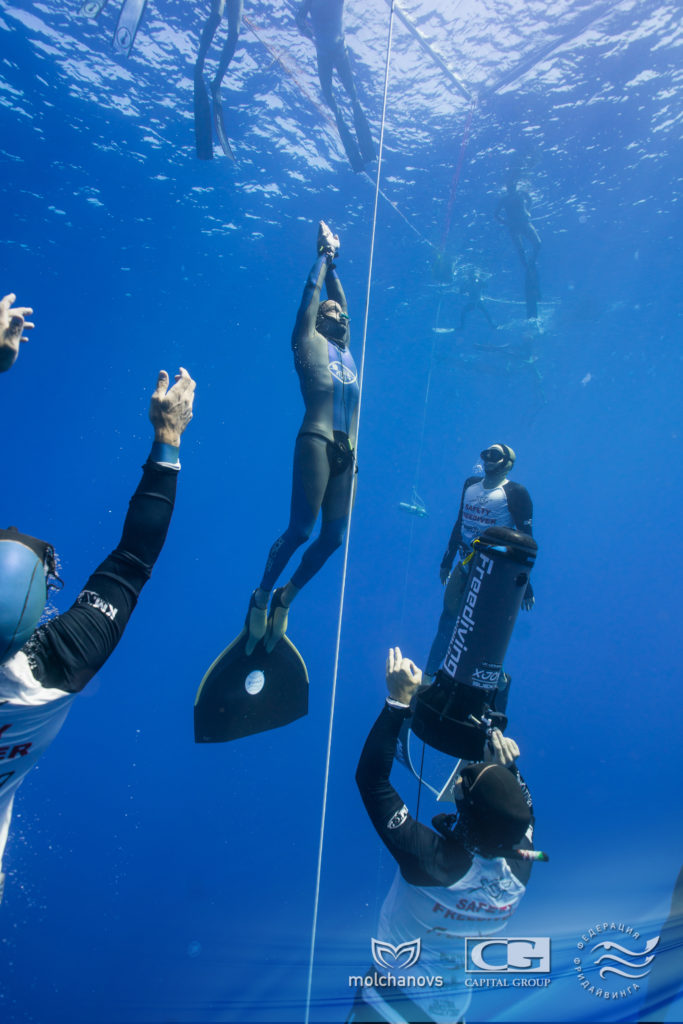 Contact Us: +972-52-6699671