Duration: 2.5 days 
 Admission Requirements:  Swimming ability, Age 16. sign on Medical Form.
 The course aim to provide the basic technique of free diving, SAFETY, Code Behavioral, training tecniques, Proper breathing, Equalization, How to choose the right equipment , Rescue & more. mainly for those who attend the sport for their first time as well as for spearfishers who wish to perfect their basic techniques.
Objectives
Establishing theoretical and practical tools for controlled progress of free diving, while emphasizing safety and under water self confident behavior. 
Discover diver's personal maximum depth.
Content
Safety rules for freediving and of behavior.

Freediving categories and styles.

Equipment for freediving.

Proper breathing.

Static training table (breathe holding).

Planning a training session.

Equalization techniques.

Freediving physiology.

Proper movement in the water.

Deepening.

Extension of bottom time.

Rescue – helping a diver in distress.

Combining Yoga techniques into freediving.

Relaxation techniques.

Risks prevention:  barotraumas (pressure injuries), shallow water blackouts, "samba".
The course content aims to improve bottom times and depth for performing a safe and enjoyable freedive. Using various methods, such as Yoga, for efficient use of ones energy, will assure a prolong dive at any given depth.
Course Time Table
Day 1– 09:00-11:00 Theory, 11:30-12:30 Static Water Session,
13:30-15:00 Theory, 15:30-17:00 Diving Session.
Day 2– 09:00-10:00 Theory, 10:30-12:00 Diving Session,
13:30-15:00 Theory, 15:30-17:00 Diving Session.
Time table may change with accordance to sea conditions and group's will.
Price: NIS 1600 (USD 466, EUR 415).
Price includes: educational materials, use of equipment, certifications(AIDA & APNEA INTERNATIONAL) photography during the course, discounts at professional freediving stores.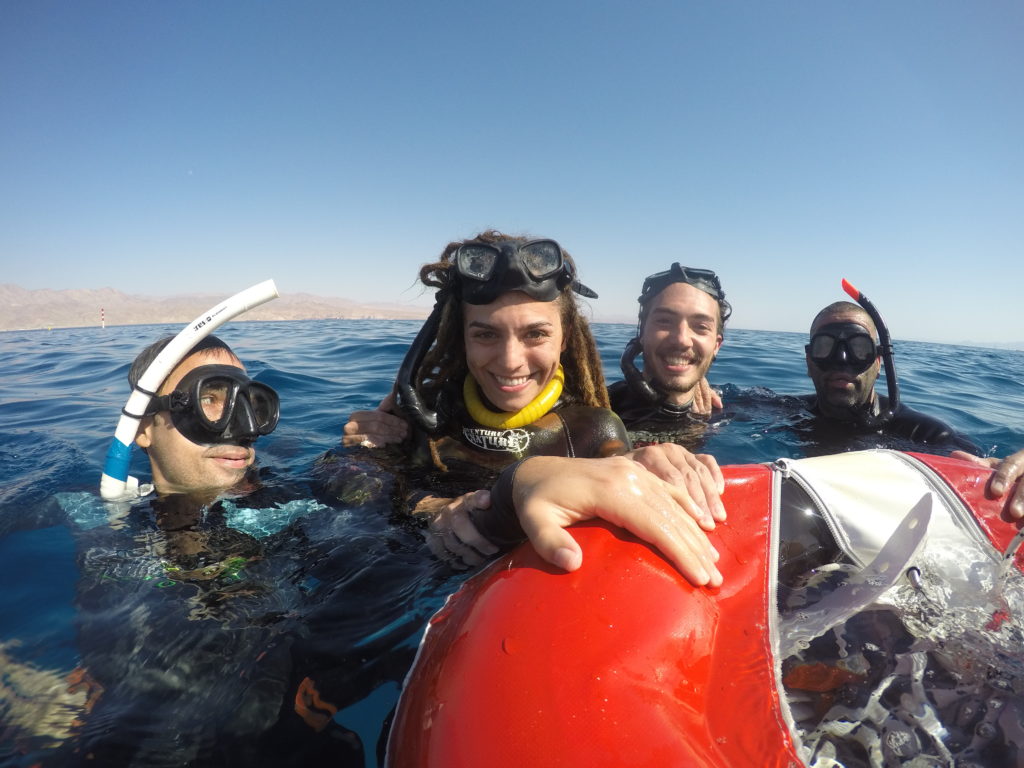 Contact Us: +972-52-6699671